304 316 316L round shape stainless steel filter disc
Product Detail
Product Tags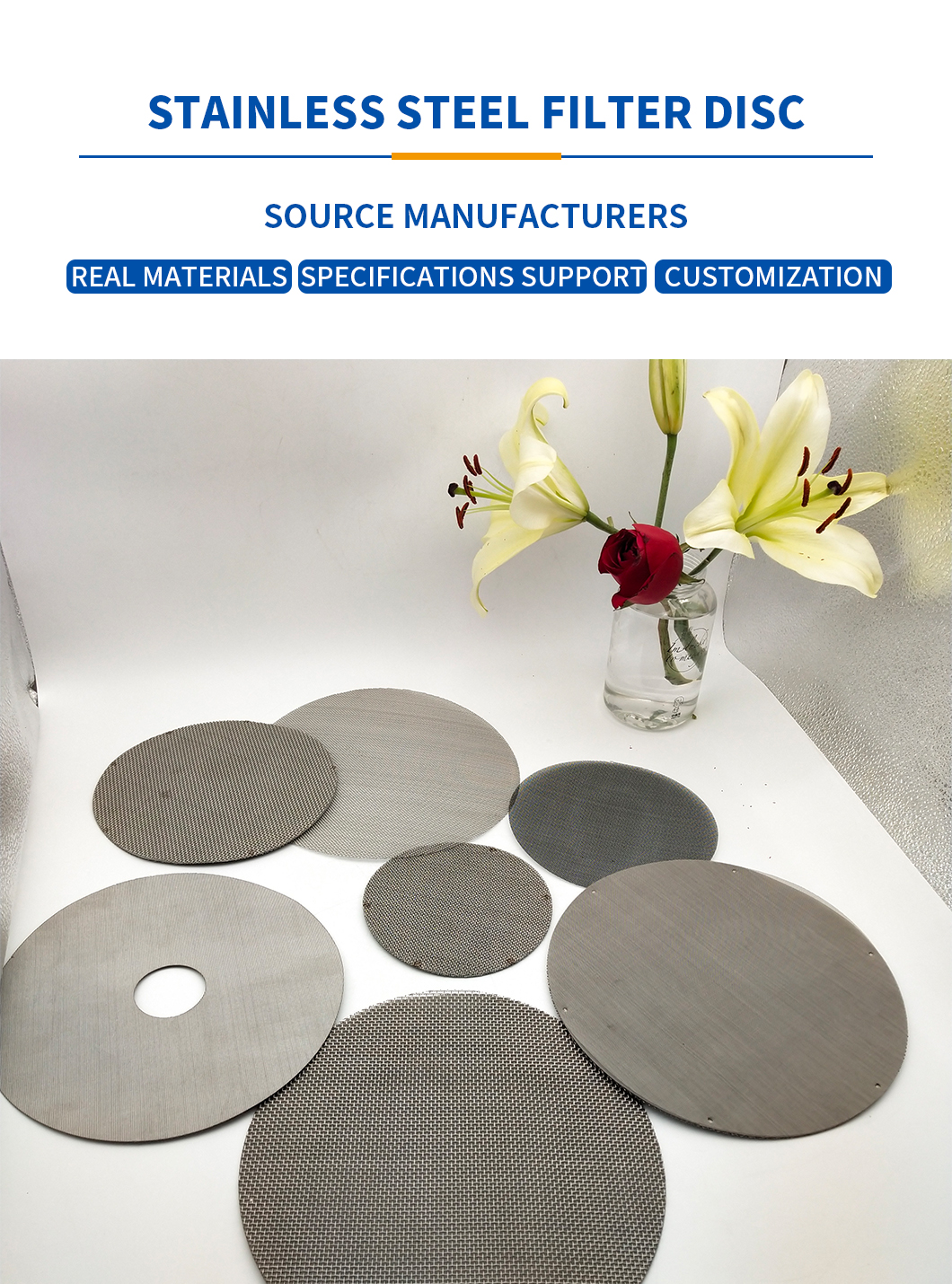 Stainless steel filter disc is mainly made of stainless steel wire mesh. Its processing technology is made by combining metal mesh with supporting mesh with edge wrapping technology. Type: It can be divided into round, square, rectangular, oval, etc. according to its shape.
use:
1. Mainly used in air conditioners, purifiers, range hoods, air filters, dehumidifiers and dust collectors, etc.
2. It is suitable for various requirements of filtration, dust removal and separation.
3. It is suitable for filtration in petroleum, chemical, mineral, food, pharmaceutical, painting and other industries.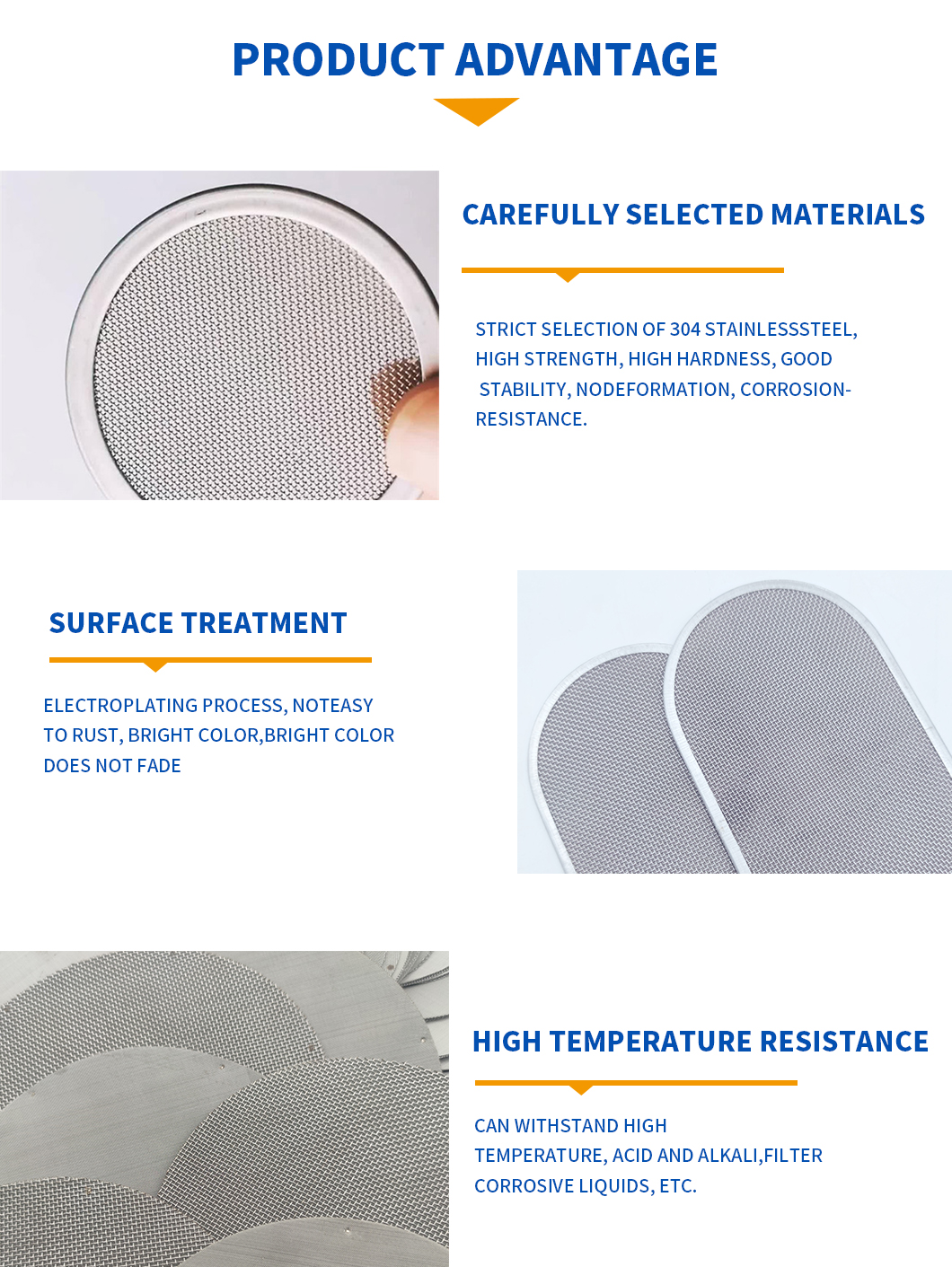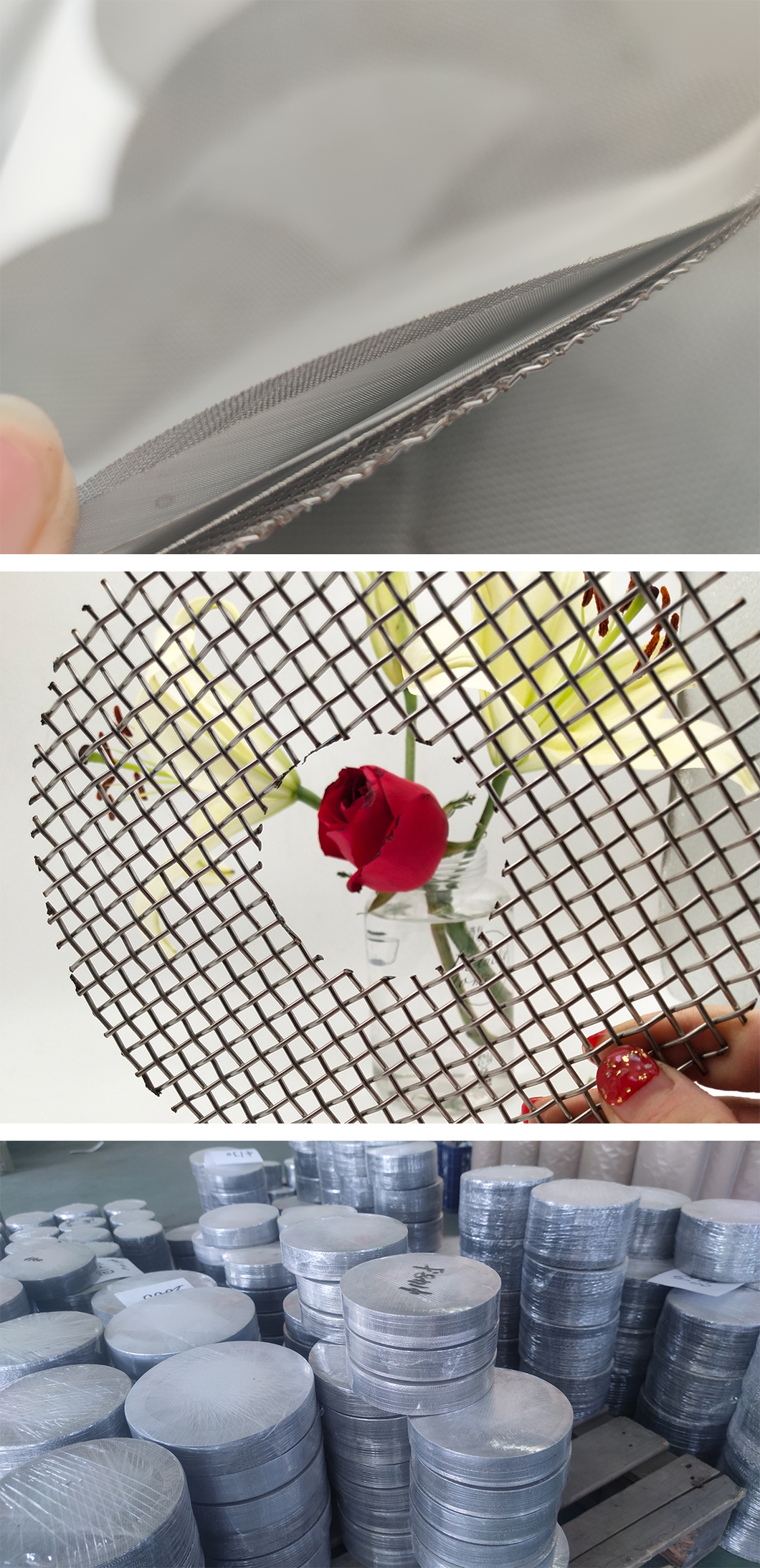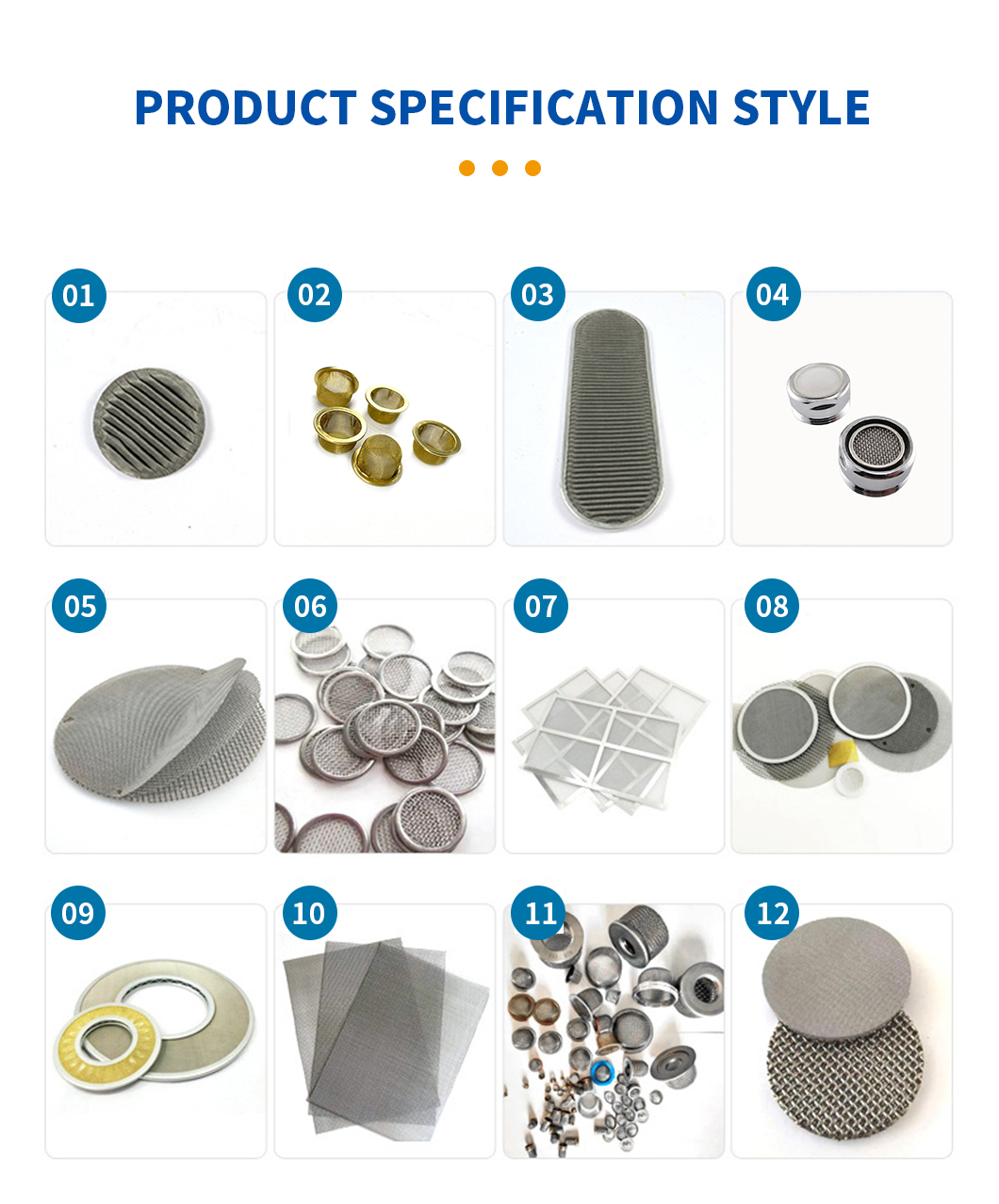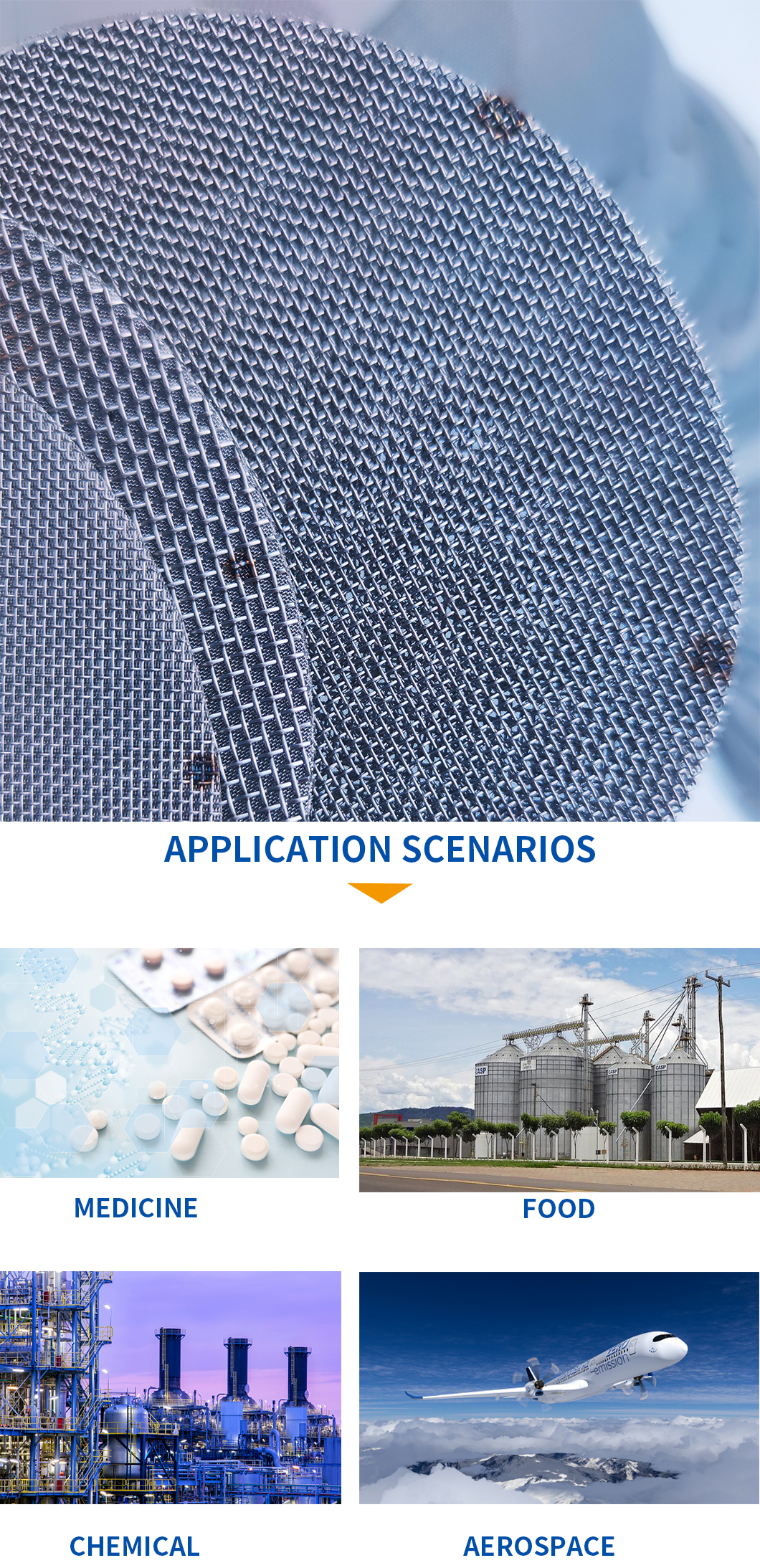 DXR Wire Mesh is a manufacturing & trading combo of wire mesh and wire cloth in the China. With a track record of over 30 years of business and a technical sales staff with over 30 years of combined experience.
In 1988, DeXiangRui Wire Cloth Co, Ltd. was founded in Anping County Hebei Province, which is the hometown of wire mesh in China. DXR's annual value of production is about 30 million US dollars, of which 90% of products delivered to more than 50 countries and regions. It is a high-tech enterprise, also a leading company of industrial cluster enterprises in Hebei Province. DXR brand as a famous brand in Hebei Province has been registered in 7 countries around the world for trademark protection. Nowadays, DXR Wire Mesh is one of the most competitive metal wire mesh manufacturers in Asia.
DXR's main products are stainless steel wire mesh, filter wire mesh, titanium wire mesh, copper wire mesh, plain steel wire mesh and all kinds of mesh further-processing products. Total 6 series, about thousand types of products, widely applied for petrochemical, aeronautics and astronautics, food, pharmacy, environmental protection, new energy, automotive and electronic industry.
---
---
Write your message here and send it to us