Product Detail
Product Tags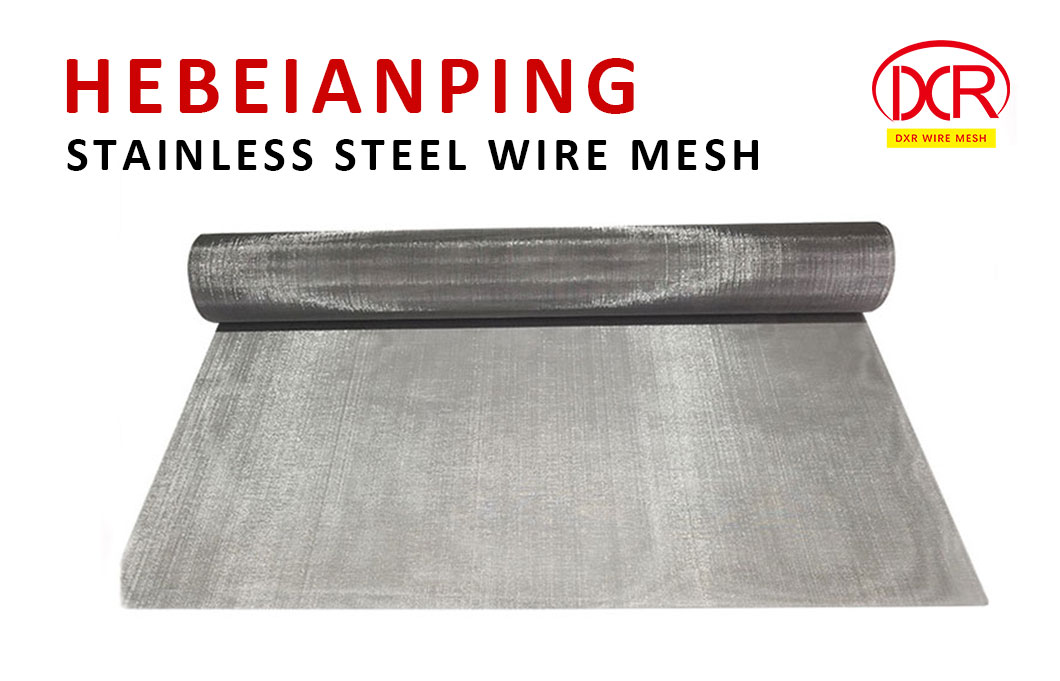 316 Advantages of stainless steel mesh:
8cr-12ni-2.5mo has excellent corrosion resistance, atmospheric corrosion resistance and high temperature strength due to the addition of Mo, so it can be used in harsh conditions, and it is less likely to be corroded than other chromium-nickel stainless steels in brine, sulfur water or brine. The corrosion resistance is better than that of 304 stainless steel mesh, and it has good corrosion resistance in pulp and paper production. Moreover, 316 stainless steel mesh is more resistant to ocean and aggressive industrial atmosphere than 304 stainless steel mesh.
304 Advantages of Stainless Steel Mesh:
304 stainless steel mesh has excellent corrosion resistance and intergranular corrosion resistance. In the experiment, it is concluded that 304 stainless steel mesh has strong corrosion resistance in nitric acid with concentration ≤65% below boiling temperature. It also has good corrosion resistance to alkali solution and most organic and inorganic acids.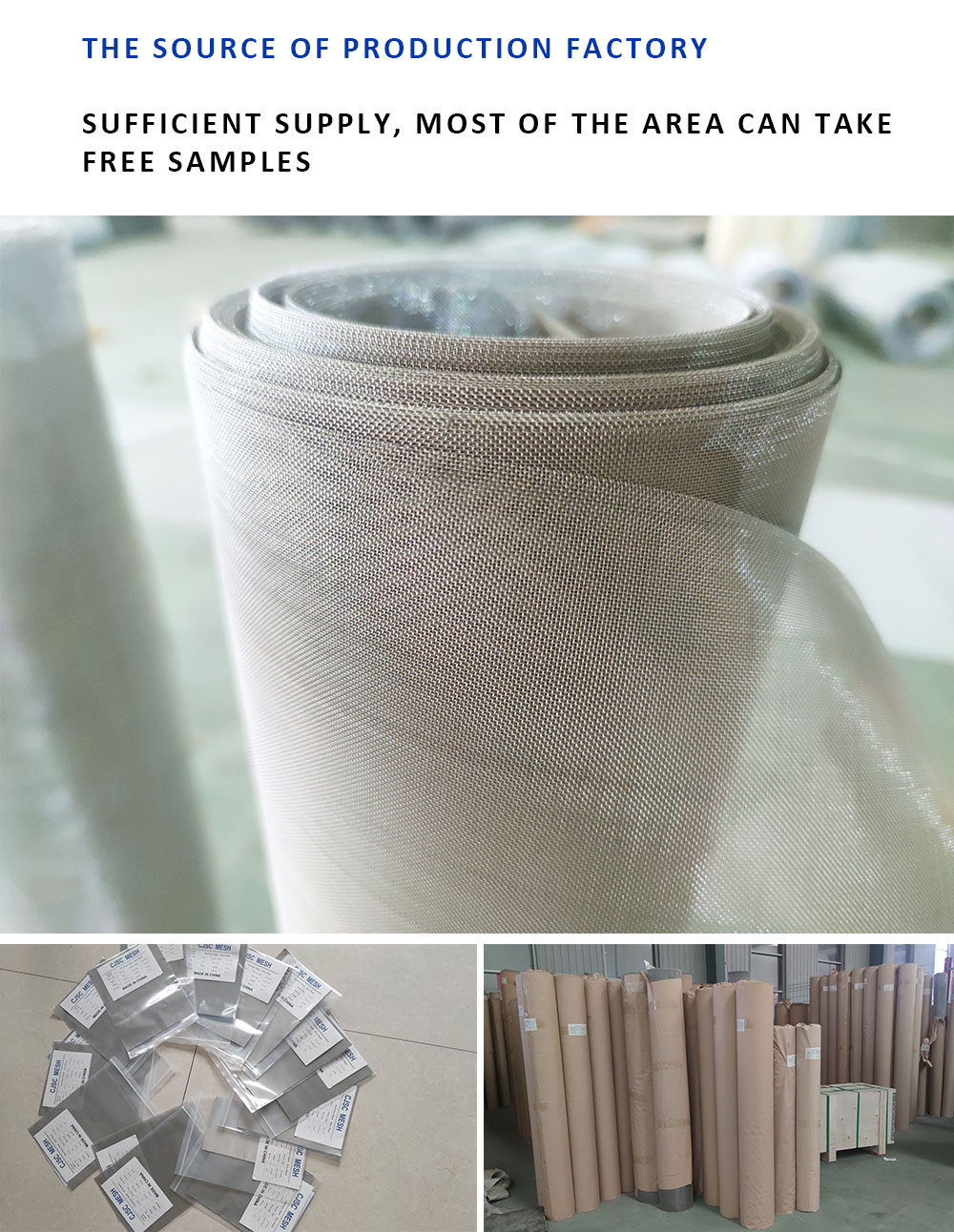 Weave type
 Plain weave/double weave: This standard type of wire weaving produces a square opening, where warp threads alternately pass above and below weft threads at right angles.
 Twill square: It is usually used in applications that need to handle heavy loads and fine filtration. Twill square woven wire mesh presents a unique parallel diagonal pattern.
 Twill Dutch: Twill Dutch is famous for its super strength, which is achieved by filling a large number of metal wires in the target area of knitting. This woven wire cloth can also filter particles as small as two microns.
 Reverse plain Dutch: Compared with plain Dutch or twill Dutch, this kind of wire weaving style is characterized by larger warp and less shut thread.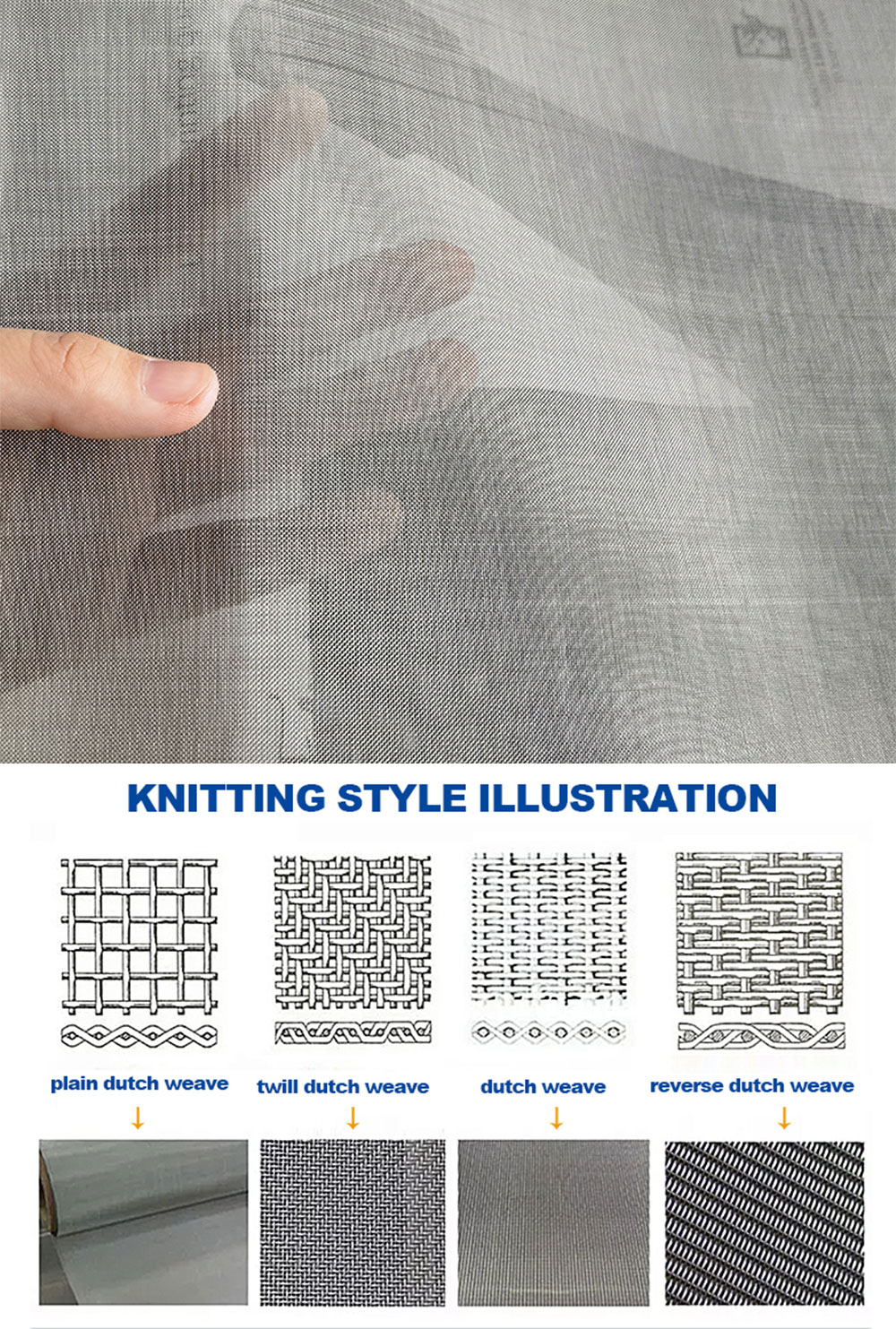 When you don't want to sacrifice strength to get a clear appearance, stainless steel is an ideal material for screening projects. Stainless steel screens with thin steel wire diameters are woven together to form a durable and flexible mesh, thus forming a solid screen, which helps to increase the clearer and smoother external vision and allow you to enjoy the surrounding natural beauty. Even better, its structure enhances the cool breeze to enter your home, while preventing most insects from entering.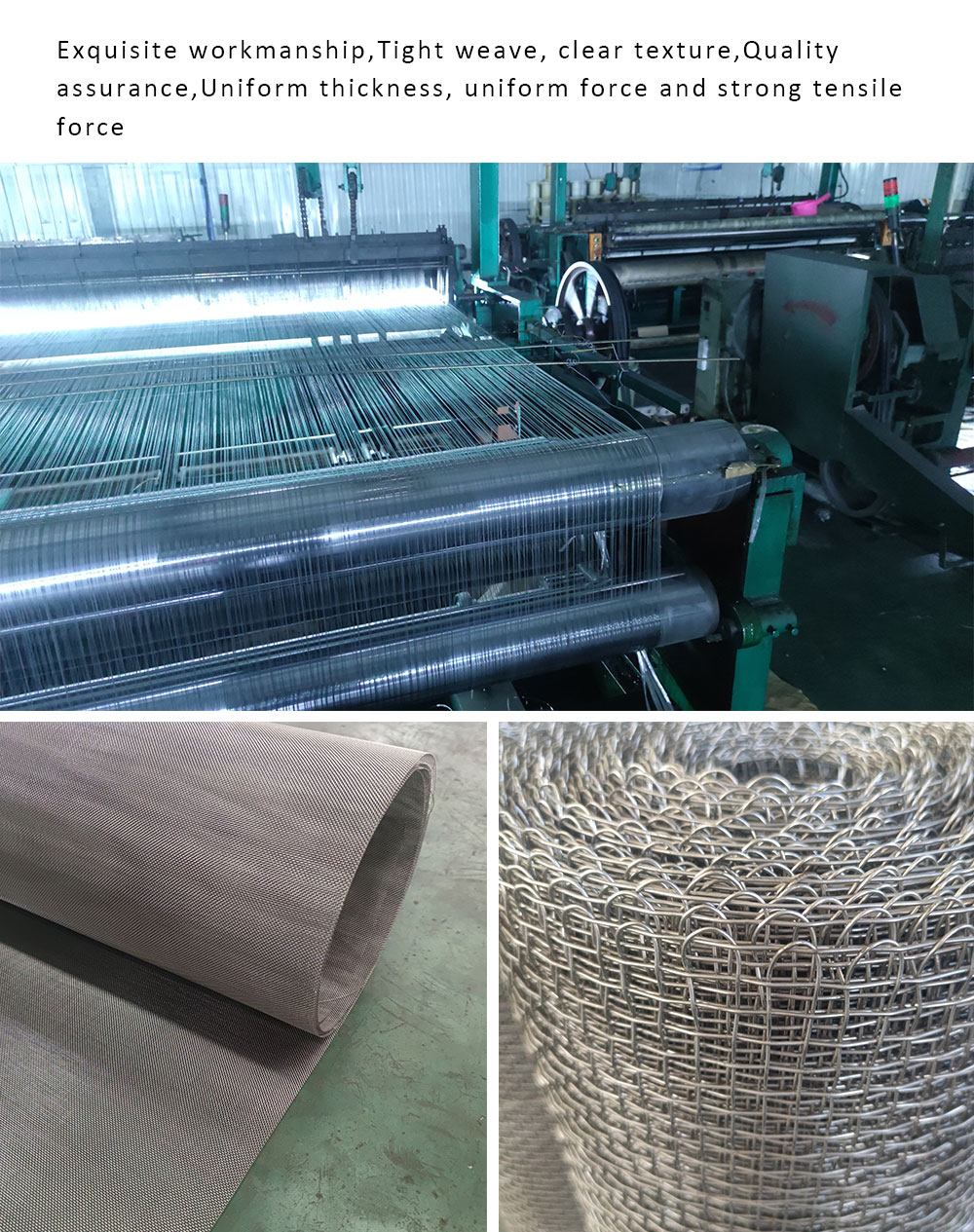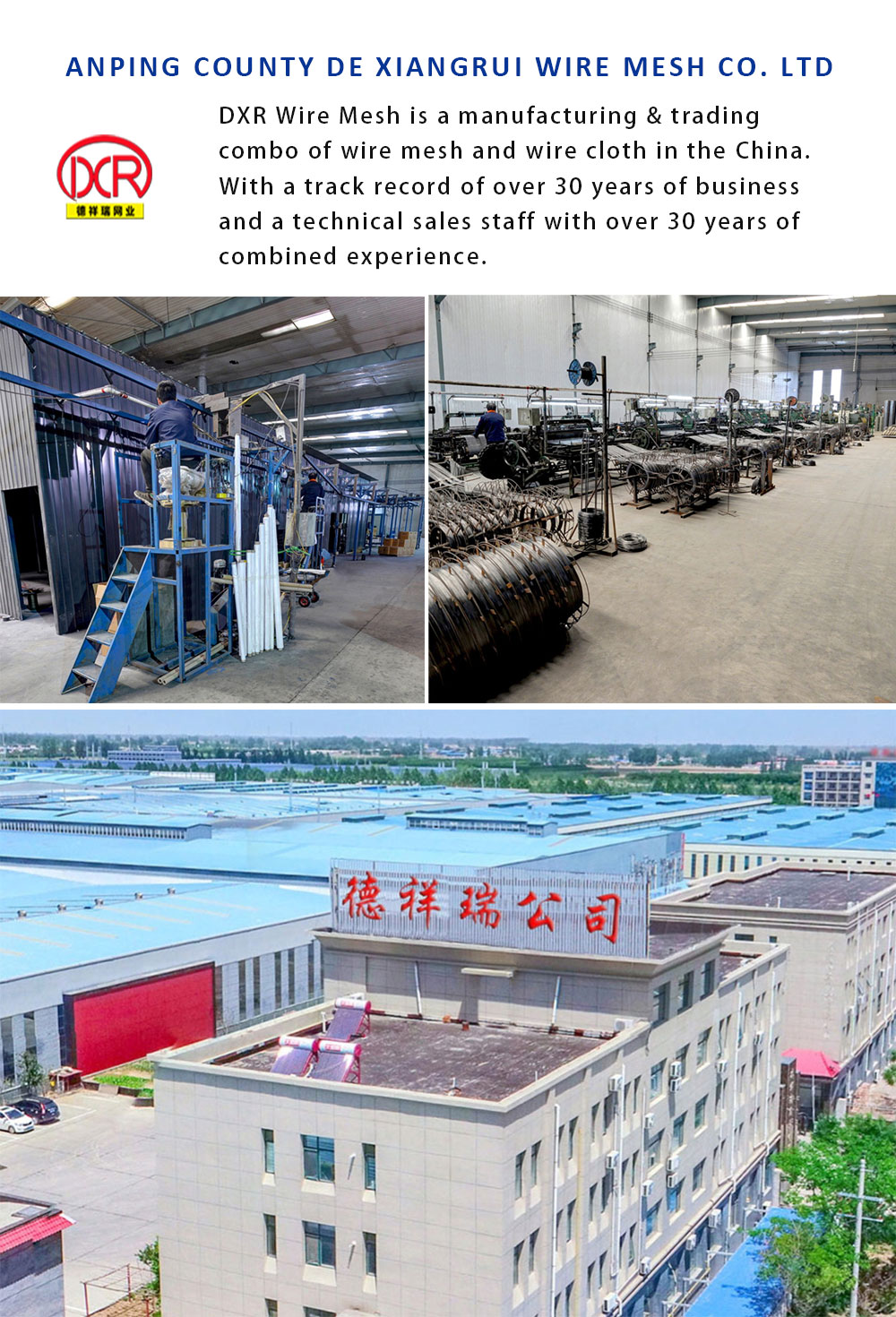 DXR Wire Mesh is a manufacturing & trading combo of wire mesh and wire cloth in the China. With a track record of over 30 years of business and a technical sales staff with over 30 years of combined experience.
In 1988, DeXiangRui Wire Cloth Co, Ltd. was founded in Anping County Hebei Province, which is the hometown of wire mesh in China. DXR's annual value of production is about 30 million US dollars, of which 90% of products delivered to more than 50 countries and regions. It is a high-tech enterprise, also a leading company of industrial cluster enterprises in Hebei Province. DXR brand as a famous brand in Hebei Province has been registered in 7 countries around the world for trademark protection. Nowadays, DXR Wire Mesh is one of the most competitive metal wire mesh manufacturers in Asia.
DVR's main products are stainless steel wire mesh, filter wire mesh, titanium wire mesh, copper wire mesh, plain steel wire mesh and all kinds of mesh further-processing products. Total 6 series, about thousand types of products, widely applied for petrochemical, aeronautics and astronautics, food, pharmacy, environmental protection, new energy, automotive and electronic industry.
FAQ:
1.How long has DXR inc. been in business and where are you located?
DXR has been in business since 1988.We are headquartered in NO.18,Jing Si road.Anping Industrial Park, Hebei Province, China.Our customers are spread over more than 50 countries and regions.
 2.What are your business hours?
Normal business hours are 8:00 AM to 6:00 PM Beijing Time Monday through Saturday.We also have 24/7 fax, email, and voice mail services.
 3.What is your minimum order?
Without question, we do our best to maintain one of the lowest minimum order amounts in theB2B industry. 1 ROLL,30 SQM,1M x 30M.
 4.Can l get a sample?
Most of our products are free to send samples, some products require you to pay the freight
 5.Can l get a special mesh that l don't see listed on your website?
Yes, many items are available as a special order. Generally, these special orders subject to the same minimum order of 1 ROLL,30 SQM,1M x 30M.Contact us with your special requirements.
 6.l have no idea what mesh l need.How do l find it?
Our website contains considerable technical information and photographs to assist you and we will attempt to supply you with the wire mesh you specify.However, we cannot recommend a particular wire mesh for specialized applications. We need to be given a specific mesh description or sample in order to proceed. If you are still uncertain, we suggest that you contact an engineering consultant in your field.Another possibility would be for you to purchase samples from us to determine their suitability.
 7.l have a sample of the mesh l need but l don't know how to describe it,can you help me?
Yes, send us the sample and we will contact you with the results of our examination.
 8.Where will my order ship from?
Your orders will ship out of Tianjin port.
---
---
Write your message here and send it to us